Noticias
Schoology Vs Klassly | Klassly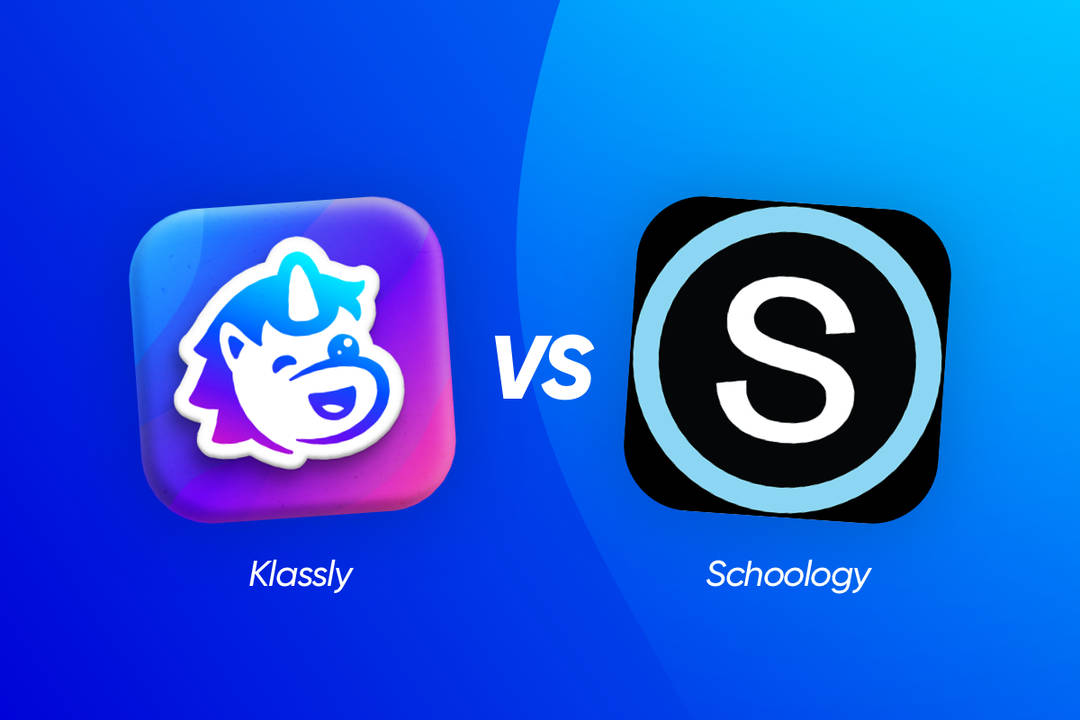 Schoology vs Klassly
Whether you are practicing remote teaching, or you just want to strengthen your communication with students and their families, an app can be a great way to keep in touch outside of school! Indeed, with a digital app, teachers can quickly contact parents and share some documents to show them what is happening in the classroom. Still, how can you choose the perfect app between all the ones that exist? Klassroom is here to help you find the best app for you by comparing all the top apps on the market. Read the report below and discover the differences between Schoology and Klassly!
How do Schoology and Klassly work?
Schoology and Klassly are both apps that aim at making communication between teachers and parents easier, but they do not necessarily work the same way!
What are Schoology's specificities?
Schoology is a free platform inspired by social media such as Facebook and Twitter for teachers, students as well as parents and other actors of the school community. The app's main purpose is to give schools a complete set of tools to help them improve students' learning conditions. Furthermore, Schoology puts a big emphasis on collaboration not only between students, but also with the teacher and the parents in order to create a positive community around each child's education.
How is Klassly different?
Just like Schoology, Klassly is a free platform whose goal is to help teachers build a strong relationship based on trust with parents as well as with students. Teachers using Klassly can post publications on a class timeline, which parents and kids can access at any time via the web app. Klassly thus grants teachers an easy and interactive way of communicating about what is happening in the classroom. The app is also equipped with a wide variety of tools designed to help teachers organize their work and contact parents directly if they need to!
What tools are provided by Schoology and Klassly to communicate with parents?
Even though Schoology is more based on communication between students and teachers, the app includes some services that can prove to be quite useful to communicate with parents. For instance, teachers using Schoology can offer parents weekly digests to give them a quick look at what happened during the past few days in the classroom. Thanks to Schoology, parents also have a direct access to their children's grades and can therefore easily track their progress throughout the year.
Klassly offers many tools to help teachers communicate with their students' parents! In addition to their posts on the class timeline, to which parents can react by commenting or selecting a funny emoji, teachers can use Klassly to contact parents directly. They can do so via private messages or even set up a videoconference meeting with the app's integrated videoconferencing service. On the other hand, parents can only send one request at a time to the teacher in order to respect his or her privacy. Since we want our app to be as inclusive as possible, Klassly also includes an automatic translation service in more than 120 languages, and which is compatible with Voice Over on IPhones and IPads for visually impaired people. With Klassly, you will never be misunderstood or misunderstand parents again!
Do Schoology and Klassly include services to help teachers in their daily work?
Both applications were designed for teachers to use, and thus include very practical tools that can support them on a daily basis!
What are Schoology's tools for teachers?
Schoology is equipped with a great variety of tools designed to help both teachers and students both  in and out of the classroom. When using Schoology, teachers have access to all the student data collected from different feedback sources (directly from the classroom during activities, from common and benchmark assessments, from their attendance and behavior…). Such data can help teachers adapt their teaching methods and strategies to every student's needs and create efficient differentiated activities. Schoology is also compatible with other software like Google Drive and Microsoft Office, which can be very practical if you work with such software regularly. In addition, the app includes digital tools such as attendance records, the ability to create online grade books, tests and quizzes, and drop boxes for students' homework. 
What about Klassly's services for teachers?
We have developed Klassly in order to help teachers every day, whether it is to communicate with their pupils' parents or to organize their work, so it is only natural that our app includes tools for teachers! For instance, Klassly gives you access to an attendance report feature that will help you call the roll in a few seconds and give you details about each student's attendance habits. The app also includes a homework manager called Klasswork, with which you can classify assignments by topic and by color, and immediately see if a kid needs help completing his or her assignment at home. Easily manage your meetings with parents with Klassly's appointment manager by setting up specific times when you are available for a meeting. Klassly helps you differentiate your teaching methods as well thanks to its exclusive Know Your Students feature. And when your day is over, simply turn on the Do not Disturb function to disconnect from work!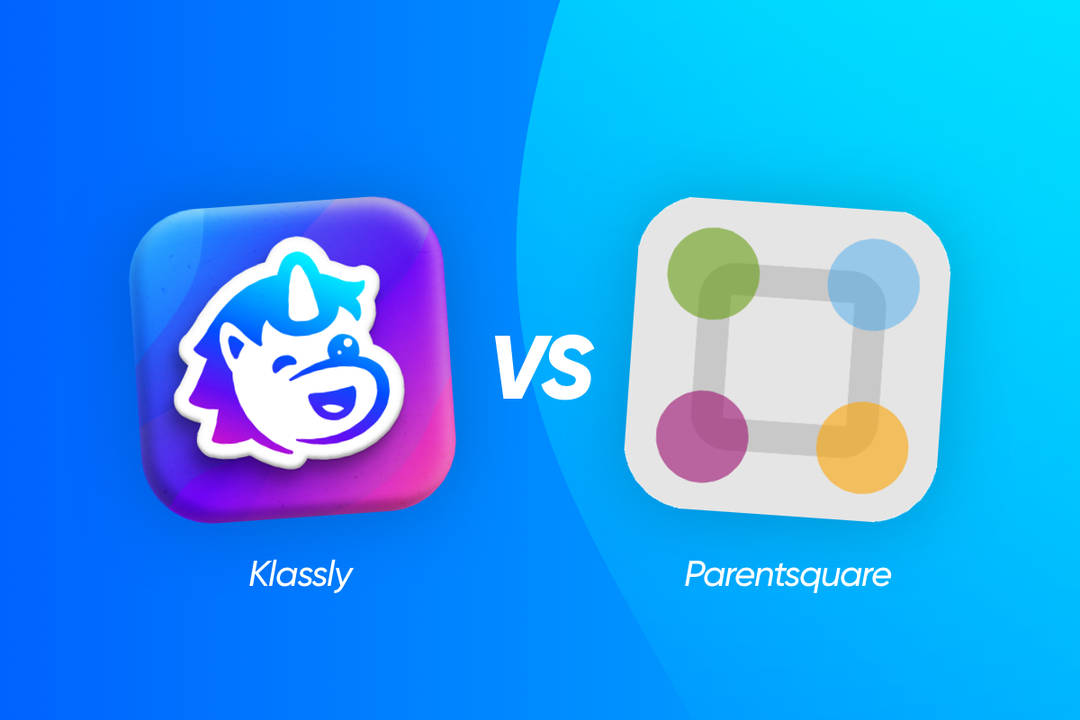 Parentsquare Vs Klassly
Read more >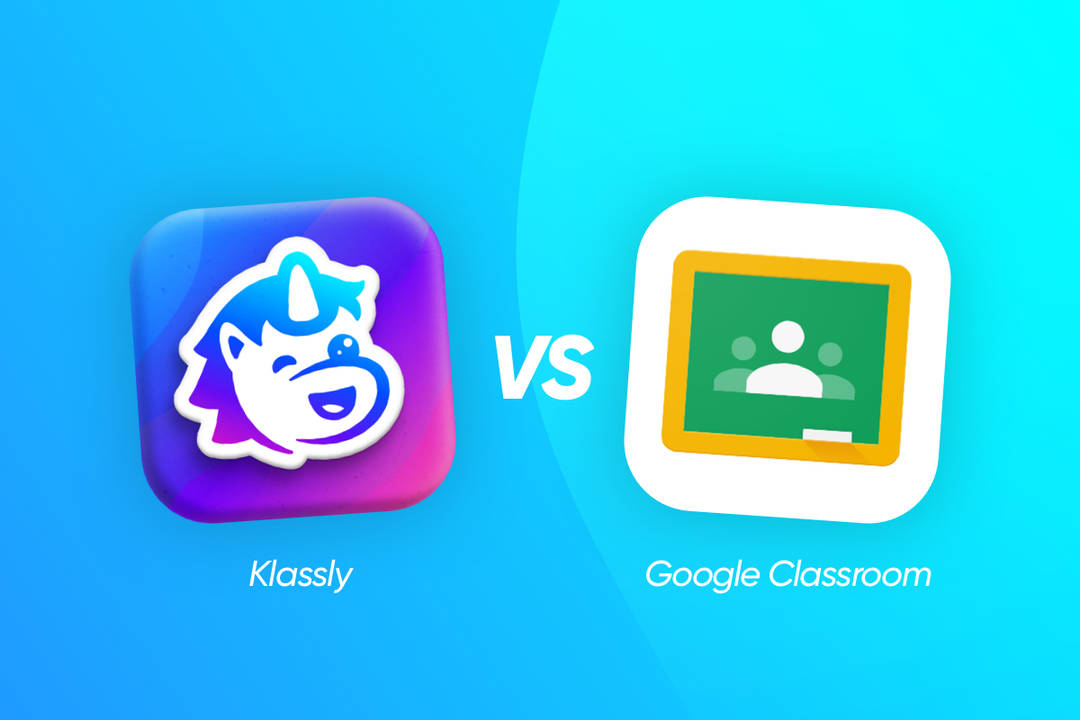 Google Classroom Vs Klassly
Read more >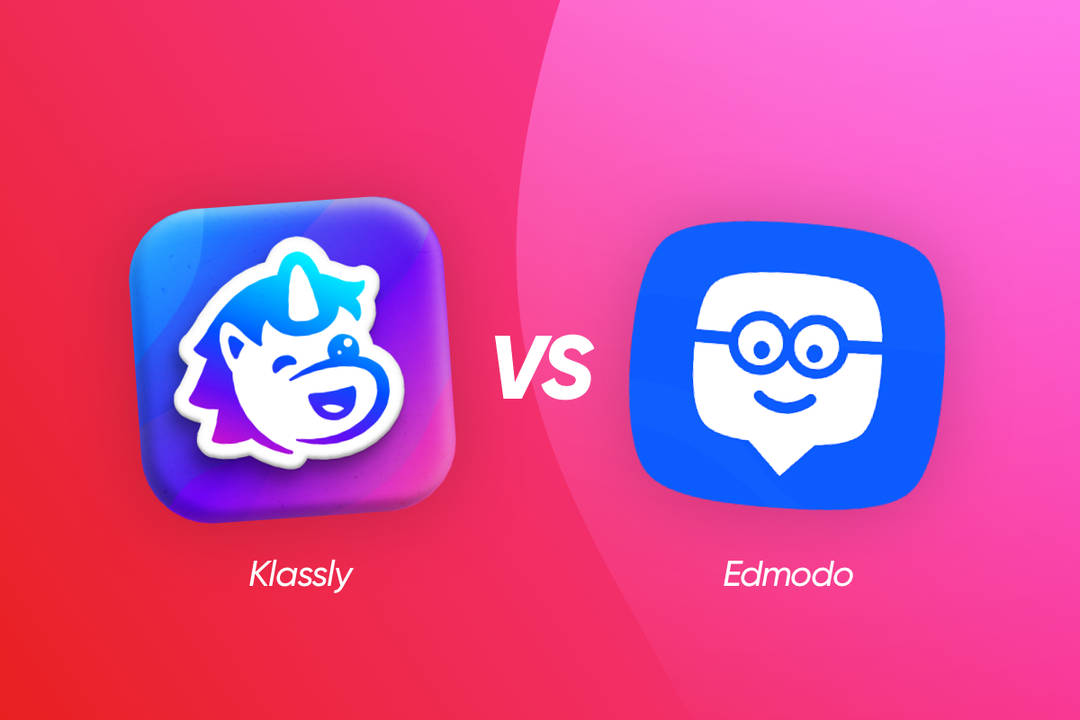 Edmodo Vs Klassly
Read more >